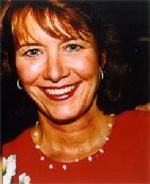 Marlene Hetzel Palmerson was born and raised on the north side of Chicago. Her home was always filled with friends coming together to celebrate. It was here that Marlene learned the importance of solid relationships. She carried this knowledge throughout her career in the meetings industry.
From the days of greeting passengers off charter flights to managing all aspects of travel for clients, Marlene developed her many relationships with care and love. While working with International Travel Service (ITS), Experient and onPeak, Marlene became known for her kindhearted, compassionate nature and for always putting client relationships first. These same qualities carried over to her personal life as well, where as a dedicated wife, mother, sister and friend, Marlene was loved by many. Throughout her life, Marlene was involved in numerous programs and activities, mentoring many over the years, and offering her services wherever needed. Marlene possessed immense integrity, a great sense of humor, and a passion for the meetings and hospitality industry.
As the mother of two young daughters, Marlene was diagnosed with breast cancer. She kept her disease private, only sharing it with an inner circle. While Marlene remained positive, maintaining balance as both a businesswoman and mother as she went from treatment to treatment, proved to be a constant struggle. Marlene sadly lost her battle with cancer in May 2010, but her generous spirit continues to be remembered and appreciated by all who knew her. This is why Friends of Marlene first partnered with Northwestern Memorial Foundation – to provide a one-stop, "concierge" approach to help women battling cancer and now partner with Gilda's Club Chicago to support not only the patient but the entire family.